Data Working For Your Business
Do you have an idea how your online presence contributes to an increase in profits? Who visits your website? How long do people stay?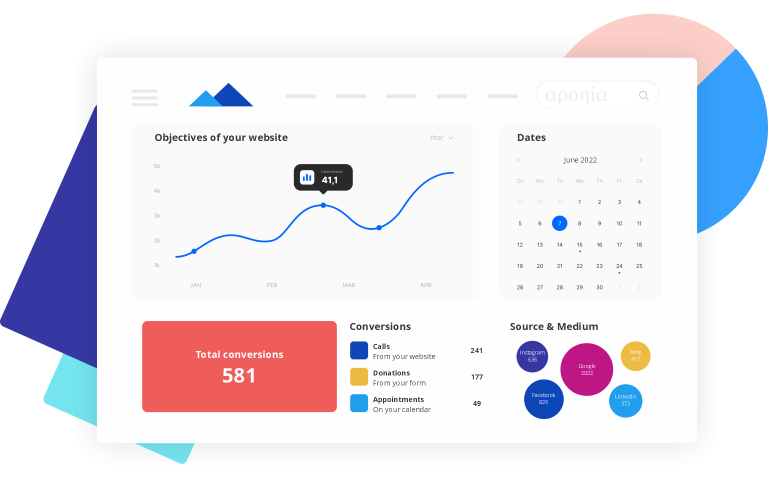 Become More Competitive With Data
At Aponia, our web strategists work with you to show you the data and pertinent statistics to grow your business. Thanks to concise reports and smart analysis, you get the real picture when it comes to your business and the web.
Four Reasons Why Data Is Important
Data allows you to have a precise idea of what is happening. Gone is the time where you did not know. Numbers don't lie!
Data highlights trends allowing you to better plan the future of your business and take advantage of opportunities.
Data highlights inefficiencies, allowing you to better allocate your budgets and invest where you see the best return.
Data is the future! Equip your enterprise for the future. Businesses that adapt to the 21st century will be the competitors of tomorrow.
Web Solutions That Pay Off
Do you know what your customers are doing on your site? Are they behaving the way you want them to? How many visitors does it take to make a sale or a donation?
Your data could tell you a lot about your customers. Why not talk to an Aponia expert today? Big Data is at your fingertips.