A Website That Increases Your Sales Numbers
If you need solutions to improve your brand's web presence, Aponia has specialists in website design. Our team customizes web design services to fit your individual needs. Discover how our cutting-edge technology and latest innovations can help you improve your online operations.
Comprehensive Web Design Team
At Aponia, our dedicated website design team includes graphic designers who can help you create an attractive, modern website that will represent your brand. This way, you can capture the attention of potential customers.
We also have digital marketing experts who understand the online landscape and can effectively navigate it with the appropriate strategies. These methods include search engine optimization (SEO) and advertising campaigns.
Your website is usually the first impression customers have of your business. With the right web design, you can present a professional look that will make people feel comfortable about doing business with you.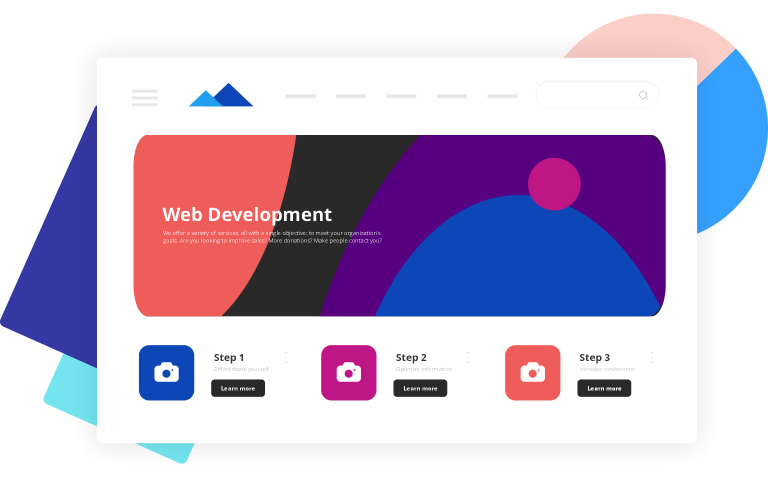 What Are the Steps Involved in a Website Design Project?
Every successful website design project requires a methodical process, from the initial planning stages to the completion and launch. Aponia's web design team follows a strict set of standards while complying with the latest industry practices.
Here's a quick look at our proven strategy for your brand's online success:
Consultation
What do you want to achieve with your website? We start all projects by understanding your business goals. This way, we can set expectations and establish a foolproof plan that will meet or exceed those goals. Discuss your ideas with our creative and knowledgeable consultants!
Design & Development
How do you want to present your brand to your audience? Our specialists will design the website with a focus on user-friendly navigation and aesthetically pleasing visuals. Additionally, we will choose the right technology (HTML and CSS coding) to ensure your website looks great on any device. Let our team ensure a comfortable experience for you and your website visitors!
Testing & Launch
Are you ready to go online? Before we launch your website, we put it through rigorous testing to make sure there are no issues or errors. Once we finalize everything, your website will be ready to go live. Work with the Aponia website design team to create a seamless website launch!
Why Choose Aponia for Your Website Design
Entrusting our team to reach your objectives is the right decision. We have worked with several businesses of all sizes and some established institutions. They trusted our website design services and we aimed to exceed their expectations.
When they came to us with their web issues, we applied our proven strategy to meet their needs. Our clients have seen amazing results because our team understands web design.
Let us assess your needs and deliver the appropriate website design service that will lead to your brand's success. We offer a wide range of services to ensure we can solve any problem. Here's an overview of what we offer: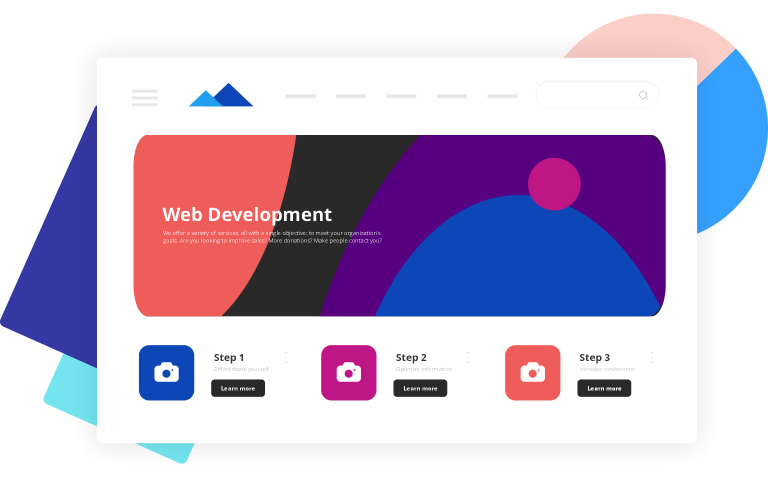 Website Development
Your website will need the proper development services to function correctly. Standard development strategies include HTML and CSS coding, but you can count on us to deliver advanced web technologies for more complex requirements.
Mock-up Designs
Do you want to see what your website could potentially look like? Our creative team can create attractive mock-up designs from scratch or build from what you already have. This way, you can get a feel for the overall look before your website officially launches online.
E-commerce Design
Do you plan to sell products or services online? Our website design team can create an e-commerce platform tailored to your business. We will ensure the website is fully functional and secure to provide a smooth, pleasant experience for customers and you as the owner.
Optimized Content Writing
High-quality content is essential for a successful website. Aponia offers content writing services that we optimize to ensure your website pages reach your target audience. We will identify and use the right keywords and phrases to rank your website highly on the SERPs
Deaf-blind Accessible Websites
Accessibility is an important web design element that every successful business must not overlook. Our web design team understands that visually impaired and disabled visitors must be able to access your website and enjoy the same user experience. Let us create a 100% accessible website that complies with web accessibility standards.
Adaptive Website Programming
People browse the web on a variety of devices. You need to be ready to accommodate these potential customers wherever they find your website. Our team can create a website for you that will adjust to any desktop or mobile device.
Speed Optimization
Your website load speed will affect how Google ranks your pages. Aponia offers speed optimization services to ensure that websites load quickly and efficiently. Allow our team to identify and fix any speed issues to give your visitors a better user experience
Website Maintenance
Just because your website is live doesn't mean the job is done. Website maintenance involves monitoring and updating your website whenever necessary. Maintain your website's overall performance with our team
Over the years, we have worked with different clients across several industries. We take pride in our website design projects and we invite you to browse our portfolio to see the kind of work we can do.
Regardless of the size and scope of your project, we are ready to create a website design service tailored for you. Consult our team today!